Hello,
I'm wondering how to add spaces in the category? It would be weird if I don't use spaces. And if I edit manually, I will lose the category name in the cross reference link. Also it's not look good in the table of contents :(.
I can't insert space, or any special characters on this field. Why?
---
Btw, yes, it's duplicate of Insert spaces in captions category
No, using underscore is not helping. (that would be weird in the book I write)
---
edit: the category naming seems directly are a variable naming, which is documented here. But it allows spaces… with brackets. Welp, maybe we can update the ODF standard?
---
edit: there's related question here. It's about dot instead of space. I confirmed that use dot works here. But that's not what I wanted, using dot would also be weird in the book I write.
---
edit: I read the git commit that resolved issue that ajlittoz reported. T̶h̶e̶r̶e̶'̶s̶ ̶a̶l̶r̶e̶a̶d̶y̶ ̶c̶o̶d̶e̶ ̶p̶a̶t̶h̶ ̶f̶o̶r̶ ̶t̶h̶i̶s̶.̶.̶.̶.̶ ̶b̶u̶t̶.̶.̶.̶ ̶w̶h̶y̶ ̶t̶h̶i̶s̶ ̶i̶s̶ ̶s̶t̶i̶l̶l̶ ̶h̶a̶p̶p̶e̶n̶i̶n̶g̶?̶ oh no, it's just replaced the contents of text box with filtered characters, but it's still allow some characters (like Décoration) but not spaces… interesting… CMIIW btw.
I haven't tried with daily builds though… Here's my current LibreOffice version, I forgot to mentioned it before.
Version: 7.0.1.2 (x64)
Build ID: 7cbcfc562f6eb6708b5ff7d7397325de9e764452
CPU threads: 8; OS: Windows 10.0 Build 18362; UI render: default; VCL: win
Locale: id-ID (id_ID); UI: en-US
Calc: CL

---
edit: I tried with LO 3.5.5 and it doesn't allow space in category, but it allowed edit the text directly and not losing the category on cross reference. Then on LO 3.5.6, welp, same as 7.0.1 as now.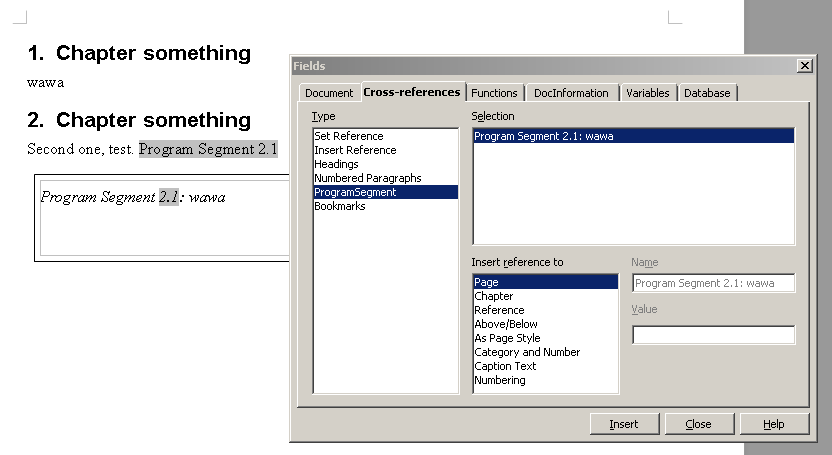 Also there's test file if you want to try it. The category immediately gone if you editing it on LO newer than 3.5.5. The test.odt file