EDIT @Hrbrgr :
---
So I recently tried to create a specific format of Japanese that is unique to Japanese Light Novels and books but all I was able to achieve was Furigana with really stretched spacings.
What I'm trying to achieve is this:


What I'm able to achieve right now is a Furigana that has a lot of unnecessary space between lines and also has unnecessary space below Kanji.
Here's what I was able to achieve btw.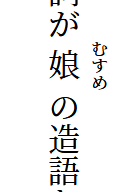 So far, the only posts about this topic I've been able to find, have not achieved what I'm trying to achieve and only talk about bandaid solutions that don't have the same Ligtht Novel format I need.
I would appreciate if someone could tell me how to achieve my desired format. If it's even possible, that is.