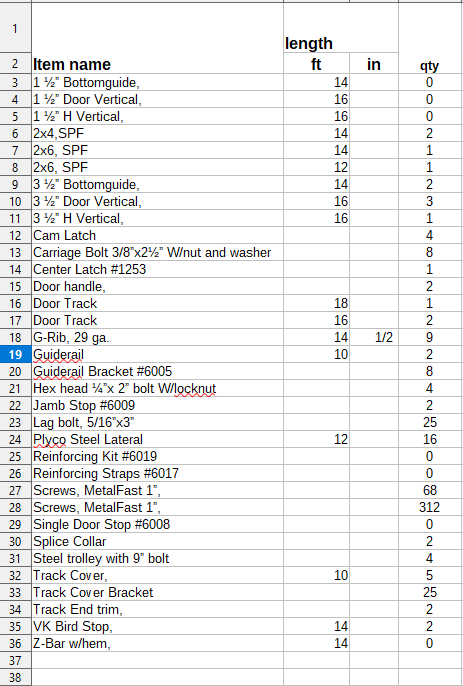 I would like to sort through one sheet and create a list with the rows that have a quantity of >0 onto another sheet.
I would like to go through my material list and create a material order on another sheet of all the materials that I need (anything with a quantity greater than o).
My question is how to create this list. Is there a way to conditionally hide the non-qualifying rows. Can I just copy the qualifying rows onto another sheet? I want my finalized list to be without gaps.
I am trying to do this without using macros, although if there is an easy way with macros I am open to the idea. I have an extremely limited knowledge of macros.