System - Ubuntu 12.10 32bit
LO Version 4.0.1.2 (Build ID: 84102822e3d61eb989ddd325abf1ac077904985)
I am not sure if this is a bug or feature request. It concerns Writer mainly.
I have discovered that I like to work with the Toolbars undocked and arranged either side of my Document. Here they form nice accessible floating panels, closer to the edit area, give me a taller edit area - nicer for my full page view and cover some of the blank space. (Screenshot attached).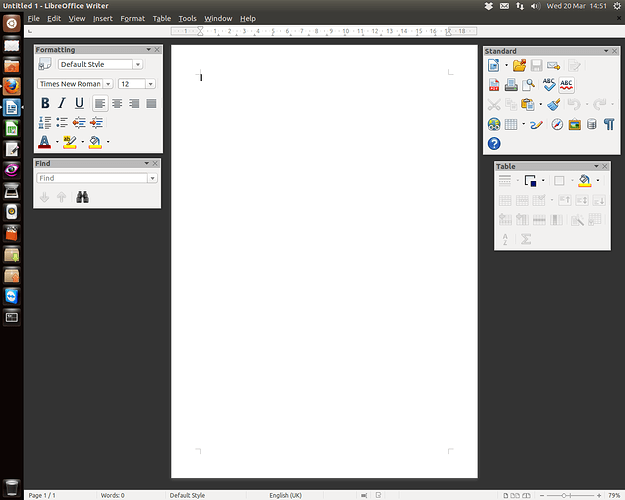 Problem is, every time I close down LO, the position of the Toolbar/panels is lost and the program opens with no toolbars showing at all. Should the undocked position be remembered? However, the Toolbars/Panels appear correctly if I load a document saved in this layout. If you open a second window, it opens with no panels.
I tried docking at the side, but the drop down List boxes disappear, and the vertical toolbars just don't seem to be as good as a width adjustable, movable floating panel.